LEADER. OVERCOMER. CONSULTANT.
FOR THE
PURSUIT
OF JUSTICE,
EQUALITY,
& FREEDOM
Educating and inspiring law enforcement, medical staff, judicial systems, professionals, students, and communities around the world.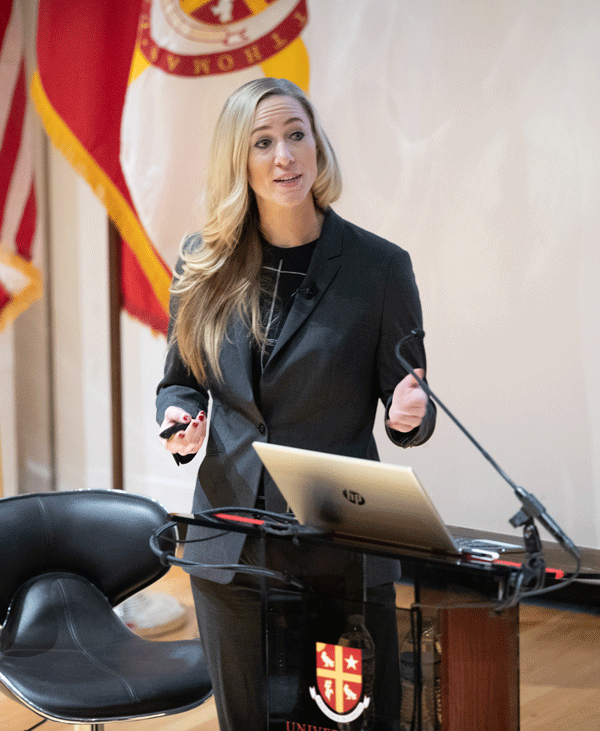 Rachel is an author, international consultant, speaker, overcomer, and registered nurse certified by the Commission for Forensic Nursing Certification through the International Association of Forensic Nurses in adult and adolescent sexual assault as well as pediatric sexual assault.
Rachel harnesses the power and insights of her past lived experiences as a pioneer in the battle against modern-day human trafficking. Rachel has extensive knowledge of human trafficking research and first-hand experience in locating and recovering missing children. She is active in the fight against modern-day slavery by working with survivors of violence and human trafficking both stateside and internationally, collaborating with several non-profits to promote the best victim outcomes at a systems level.
Insight and Expertise
Work with Rachel
Rachel's knowledge will awaken and broaden your current knowledge to highlight the links between healthcare, legal, and the phenomena of human trafficking in your community.
Training & Education
–
Rachel offers an array of educational programs about sex-trafficking, best practices, working with survivors, being trauma and survivor informed, and more.
Motivational Speaker
–
As an inspiring speaker, Rachel has the ability to connect with her audience and teaches how they too can break free from their strongholds in life.
Anti-Trafficking Consultant
_
Being survivor informed is critical to promote successful outcomes in individuals coming out and organizations serving this delicate population.
Legal Nurse Consultant
_
Bring clinical experience, medical education, and scientific background into the legal arena to assist attorneys in the litigation process.
Order Rachel's Book
Taking Back the Pen
Life challenges all of us. This book is meant to empower all people who struggle in life. This book gives the life story of a young girl who faced more trials and heartbreak in life than most will ever endure. It is a story of hope and resilience. There have been many stories written on hardship. This one is unique in the sense that it all happened before reaching 25 years old. The key message is urging people to share their story and to learn from others' mistakes no matter how bizarre. Each story has a purpose and each life has worth. This book tells the story of a girl who took the pen back from life and wrote her own story. The key is that just because your life starts a certain way, does not mean it has to end that way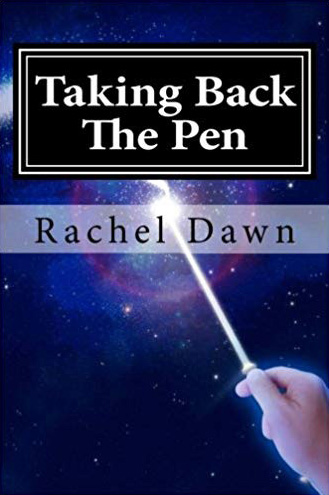 Rachel is featured in the award-winning documentary
Surviving Sex Trafficking
Watch Rachel share her story in the award-winning documentary Surviving Sex Trafficking.
The film examines the ongoing struggles of survivors as they desperately fight to break free of their past, heal their bodies and minds, reconnect with a world of hope, and reclaim their lost humanity. 
Through conversations with victims and trips to women's shelters around the world, Surviving Sex Trafficking reveals their stories and how they escaped, how they continue to survive, and how they live day to day with the repressed trauma from the horrific events they experienced.
"The thesis of her autobiography is that you have the power to turn around your life, no matter how dire your circumstances may appear. You are not responsible for the environment in which you were born or raised, but you do have the power to write the rest of your story."
John Stimpson
Huffington Post
"Your work on the case was much recognized. We could not have reached that verdict without you. Your role in the entire process and the trial was crucial"
"Through adversity most of us can't imagine, this young girl never gave up on herself or life or even the people who had hurt her. With her faith she kept on and continued to strive for a better life. Now as a young adult she faces her demons and forgives them. This book is an inspiring example of the power of faith and how your circumstances don't have to define you."
Jennifer Griffis
Griffis Foundation
"Rachel , you said that you have saved hundreds of lives, but without realizing the ripple effect of the work you have done here in Texas, you have already saved thousands of children's lives and as you continue what you are doing at a systems level, you will effect hundreds of thousands of lives!"
"Rachels sessions were the best trainings I have had in my career and I have been in law enforcement for over 20 years. She needs to speak at every academy and keynote at all the major conferences."
"Very inspiring. Shows human resilience and that there is light at the end of the tunnel. But it takes the human spirit to light that candle."
Maximus
Griffis Foundation
"I do not normally write reviews and I rarely have time for books being a very busy dentist. This book is incredible and inspirational….I read it in one sitting. A must read."
"…one of the most caring and gifted individuals I ever had the pleasure meeting."
Stephen Vaglica
Concert Pianist
Organizations & agencies Rachel has
Worked With
About Rachel
Rachel is an author, motivational speaker, leader in the fight against trafficking, advocate of trafficking victims, and a lived experience expert. She shares her story and gives her painful past a powerful purpose and gives a voice back to the voiceless.
National Human Trafficking Hotline
If you or someone you know is in a situation of sexual exploitation by force, fraud, or coercion call toll free at:
1-888-373-7888